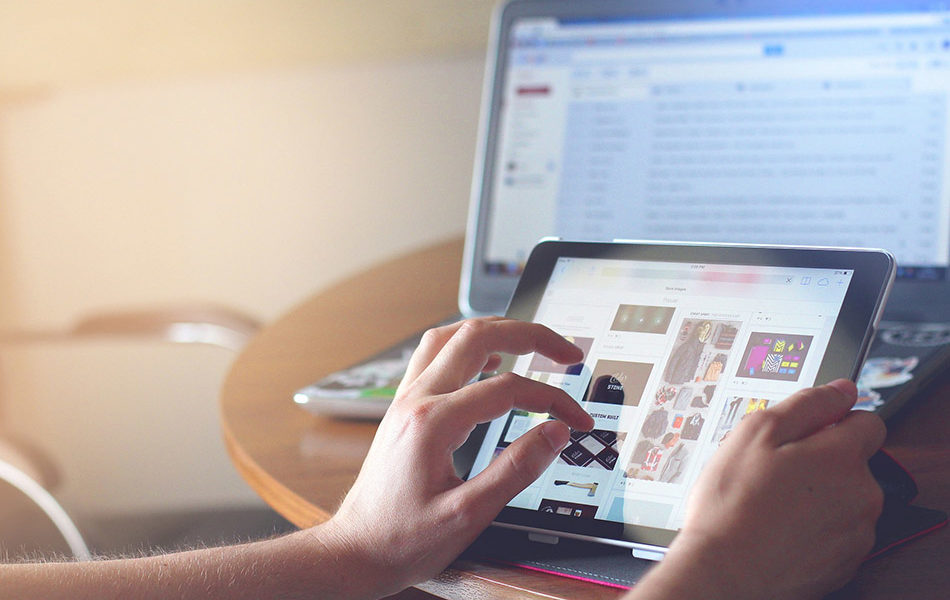 Best Black Friday and Cyber Monday PC and Gaming Deals 2017
Black Friday, that wondrous holiday of consumerism we all know and love, is approaching fast. I've been researching PC components lately because I am on the verge of finally getting a new rig of my own for both business and gaming. In the process, I realize I have combed over just about every message board, PC part store, Amazon review, and unboxing from 2017 on the Internet, so I thought I would do everyone a favor and drop a juicy Black Friday / Cyber Monday buyer's guide for you guys.

Some of these deals might not be around long, and some end on Friday night as far as I know, so if you see something you think you need, I'd grab it. You're not likely to find a price this good again until at least late summer next year. 
So without further ado, let's jump into the best Black Friday and Cyber Monday PC and Gaming deals for 2017.
PC and Peripherals
Intel released its new line of 6-core processors this year, in the i7 8700 and i7 8700K, but previous 6-core entries still hold up, especially at these prices. The i7-6800K is still a very respectable CPU for fans of Intel-based PCs. It has consistently high ratings, can be overclocked up to 3.80 GHz, and puts up a respectable fight compared to 2017 entries. If you're looking for gaming power or decent multitasking, but either don't have a compatible Coffee Lake motherboard to support the 8700s, or simply want to build on the cheaper side, you can't go wrong with the i7-6800K.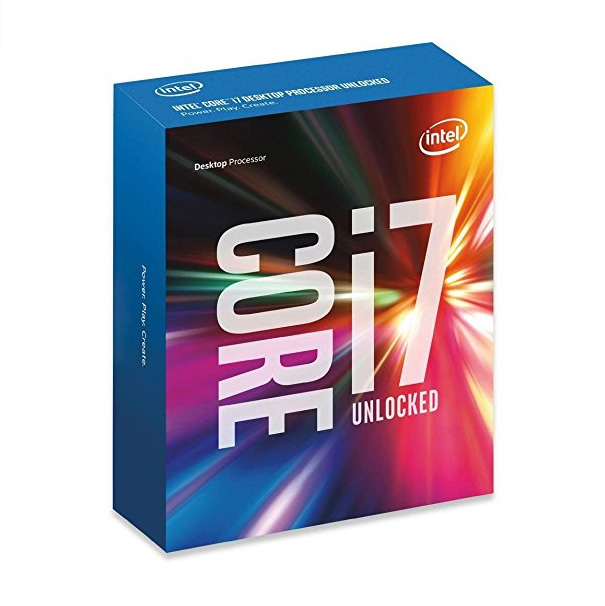 Pretty much the king of tablets right now, the Fire HD is an absolute steal at the reduced price of only $99. The fact that it's fully integrated with Alexa, which is at the hub of the Internet of Things craze this holiday season, and you've got the definition of an affordable and useful gift. Considering that I bought my first Google Nexus tablet when it was on sale for $149 three years ago, and this tablet is easily 4x as powerful than it, is enough of a reason to scoop one or two up in and of itself.
Here's just some of the wild specs it boasts:
10.1″ 1080p Full HD display (1920 x 1200), up to 1.8 GHZ quad-core processor, 2 GB RAM, and up to 10 hours of battery life

Our largest display, now with over 2 million pixels, stereo speakers, Dolby Audio, and dual-band 802.11ac Wi-Fi—perfect for watching Full HD video, playing games, reading magazines, and streaming content seamlessly

Use Alexa hands-free mode to pause videos, play music, open apps, show sports scores, display the weather, and more—just ask

32 or 64 GB internal storage expandable by up to 256 GB (using the microSD slot). Watch downloaded videos anywhere with a Prime membership, Netflix plan, or Showtime subscription.

Enjoy millions of movies, TV shows, songs, Kindle eBooks, magazines, Android apps, and games—including Netflix, Facebook, HBO, Spotify, and more

Prime members get unlimited access to over a thousand books and magazines, millions of songs, and thousands of movies and TV episodes—at no additional cost

Get exclusive Amazon features, including ASAP, X-Ray, On Deck, Blue Shade, and FreeTime Parental Controls
This deal will likely not last past Cyber Monday, so I'd grab it if you're interested.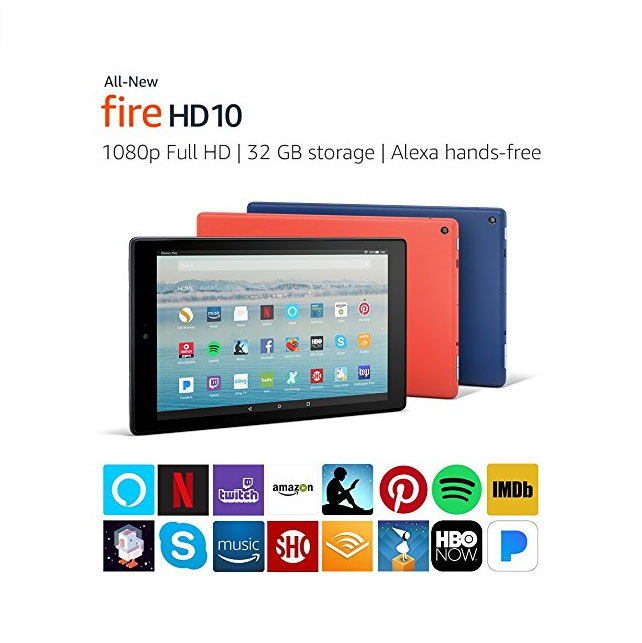 A 4K monitor with excellent ratings all over the Internet for only $297?? That's pretty much what this thing boils down to. If you have a monster PC and you're looking to upgrade in the monitor department, this is most likely one of, if not the best deal you're going to find. This Monitor ordinarily retails for about $500, so you're basically getting 33% off. And you don't even have to step into a Walmart at the brink of dawn on Black Friday and engage in Mortal Kombat with other shoppers just to get it. The monitor is right there on eBay for the taking. Here's some of its impressve specs:
Features:
– 4K UHD (3840 x 2160) IPS Monitor
– Freesync
– On-Screen Control
– Screen Split 2.0
– Game Mode & Black Stabilizer
– HDMI 2.0×2, Display Port
– HDCP 2.2 (Support for UHD Contents)
– My Display Presets
Specifications:
Panel
– Screen Size: 27″
– Panel Type: IPS
– Color Gamut (CIE 1931): NTSC 72%
– Color Depth (Number of Colors): 10bit(8bit + A-FRC)
– Pixel Pitch (mm): 0.1554mm x 0.1554mm
– Response Time: 5ms GTG
– Refresh Rate: 60Hz
– Aspect Ratio: 16:9
– Resolution: 3840×2160
– Brightness: 250 cd/m2
– Contrast Ratio: Mega
– Viewing Angle: 178 / 178
– Surface Treatment: Anti-glare, 3H
INPUTS/OUTPUTS
– HDMI: Yes x2 (ver 2.0)
– Display Port: Yes (x1, ver 1.2)
If I didn't already have a great monitor I would be jumping on this one myself!
Need a new workhorse laptop? This might be what you're looking for. First of all, it's $300 off. That's crazy savings for a laptop. Second, it's a Star Wars laptop. Just throwing that out there. Third, and most important, are the specs, and this thing has them:
13.9″ Full HD 10-point multitouch screen for hands-on control.

The 1920 x 1080 resolution boasts impressive color and clarity. Touch, tap, glide and make the most of Windows 10. IPS technology. LED backlight.

7th Gen Intel® Core™ i7-7500U mobile processor.

Ultra-low-voltage platform. Dual-core processing performance.

8GB system memory for advanced multitasking.

Substantial high-bandwidth RAM to smoothly run your games and photo- and video-editing applications, as well as multiple programs and browser tabs all at once.

256GB solid state drive (SSD)

While offering less storage space than a hard drive, a flash-based SSD has no moving parts, resulting in faster start-up times and data access, no noise, and reduced heat production and power draw on the battery.

360° flip-and-fold design.

Offers four versatile modes — laptop, tablet, tent and stand. Lenovo Transition automatically switches specific applications to full screen when changing from PC to tablet, tent or stand position.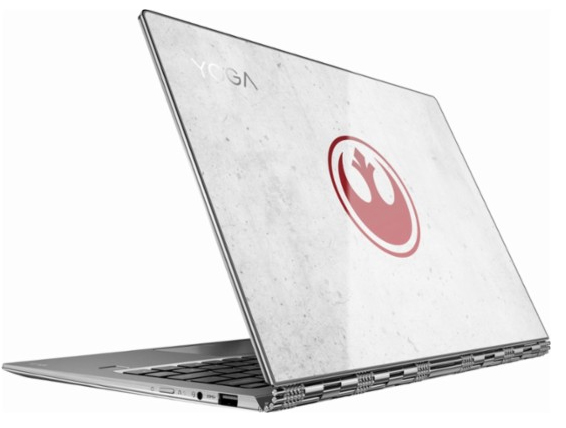 It's not intended to be a gaming laptop or anything like that, but if you need something that will get you through college and handle pretty much whatever you throw at it, while also being able to casually game on, this will most likely live up to your expectations.
Alternatively, if a super-affordable desktop PC is what you're in the market for, this pre-built gem will do what you need it to do and more, and at 33% again, you can't beat the $599 price tag. Given that it normally retails at about $1000 and is also a mini-PC, means you're getting business-level power, reliability, and solid specs all at an affordable price. You could build a more powerful PC from scratch for somewhere around the same price, but it is unlikely that it would be as convenient as this thing, let alone the fact that you may not even be into PC building. If you're looking for a powerful home PC and you don't want to spend hours digging through reviews and trying to see what you can cram into a limited budget, you may want to think about buying this. It's simple, quite affordable, and has plenty of raw power for home PC usage.
Gaming and Movies
As any gamer knows, basic controllers for the major consoles are pricey these days. Used to be that controllers were the cheapest part about gaming. I probably had like 5 or 6 different controllers for my Sega Genesis, and who knows how many different-colored Dual Shocks for the PS1. So this is worth taking note of: $20 off PS4 Dual Shocks. Can't. Beat. That.
There are plenty of awesome mid-range gaming headsets out there that are extremely affordable, but if you are in the market for the best of the best, this deal might be what you're looking for. These Sennheiser PXC 550s are typically regarded as some of the best headphones you can get, and you can snag them this weekend for a whopping $100 off their retail price. They come packed with everything you could want in a professional headset, including:
Bluetooth 4.2 wireless technology in an ergonomically designed lightweight, comfortable and collapsible travel headset perfect for travel. Connectivity Technology: Wireless

NoiseGard adaptive noise cancellation ensures superior sound quality in every environment.

Intuitive user control and convenience thanks for voice prompts, touch controls, NFC pairing, smart pause and automatic on/off.

Triple microphone array delivers business class communications with exceptional vocal clarity.

Sennheiser sound signature quality with selective sound modes to enhance the listening experience.
If you have the money to spend on headphones that are a cut above the rest, this deal can't be passed up!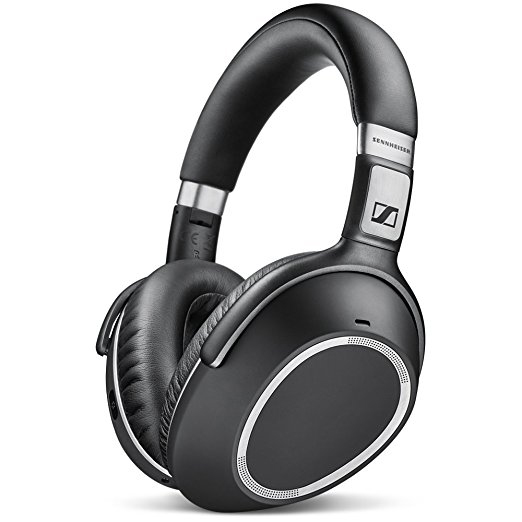 Instead of going for the priciest headphones on the market, you might just be looking for a solid entry that has great sound and does what you ask it to do without breaking the bank. These all-around gaming headphones fit that bill perfectly. They are dead-cheap, and despite the low price point, have amazing reviews across the board all over the Internet. Their sound cancellation is actually fairly decent, and while the mic quality isn't going to win any awards, you're going to be able to communicate with your friends in-game and on stream across all platforms: PC, PS4, and Xbox. So this is a steal. Alternatively, these would make an amazing and simple gift for the gamer in your life.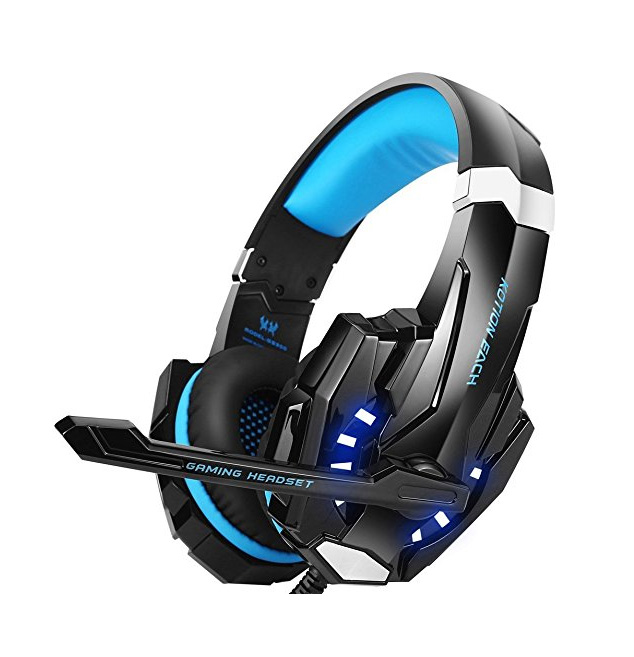 Pretty much the breakout hit of 2017, Overwatch is running a bunch of holiday deals this season. I've seen the price as low as half off, but the best deal I can find for it at the moment is 20% off. Might go back up to full price come Christmastime, so if you are planning on getting this amazing shooter for you or anyone on your gift list, now's your chance!
The best gaming experience around at the moment, and at rock-bottom prices. $100 off, and all the power of today's best games at your fingertips. This deal is almost certainly going to vaporize within a few days, so if you've been waiting until this Christmas to get the PS4, now's the time to make your move!
Ridiculously low price for this Blu-Ray set of one of the highest rated shows out right now. First six seasons, high quality, half the price of the DVD set until this deal is over. Must-have for Game of Thrones junkies, easily one of the best deals on this list. Had to double check when I saw it.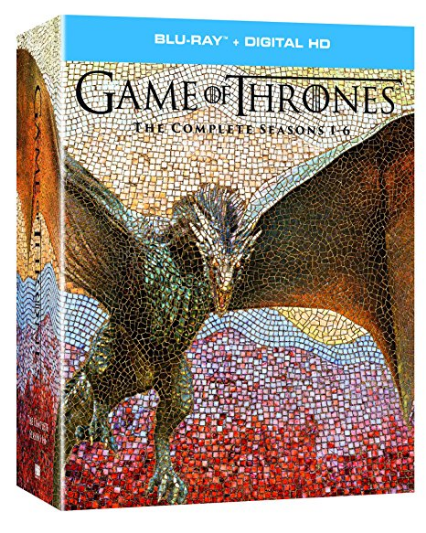 Usually $7.99 per month for Prime members and $9.99 per month for those of us without Prime, this Amazon Music deal nets you the service for 3 months at only .99 cents a pop. If you're not familiar with Amazon Music Unlimited, it's a premium music streaming service like Spotify that you can access from any major device that supports it, such as your smartphone, tablet, PC/Mac, Fire TV, and Alexa-enabled devices like Amazon Echo, all without ads. It's low-key become one of the best music services out there, simply because of the price and the massive music library. If you're looking for a music service to experiment with, what's a couple bucks to try it for a few months? A must-have for music lovers!
There you have it guys. If I track down any more deals between now and Cyber Monday i'll get them onto this list ASAP. If you know of any other amazing deals, feel free to drop them in the comments and help out the community. I've been hunting for better deals on RAM and GPUs but so far haven't come across anything that really sticks out. Anyone who tracks down a great deal on either of those wins my eternal gratitude and such. Happy hunting!