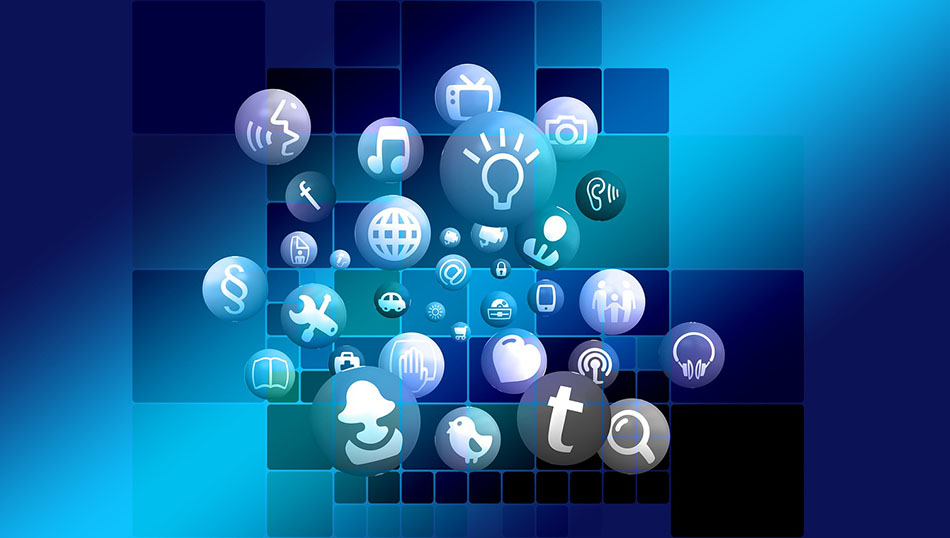 How to Build Your Email List in 2018
Times are changing and if you don't keep up, you're going to be left in the dust in 2018. This philosophy can be applied to most things, but nowhere is it more accurate than in the world of digital businesses and agencies. In order to outpace the competition, have your voice heard in the oversaturated markets, and deliver a superior product to your customers and clients, you have to stay ahead of the pack. 
Of course, in order to do that, you have to actually be landing clients and customers in the first place, and that is also an ever-changing issue. Lead capture is an evolving art, and every year methods that once worked go out of style in favor of newer, more dynamic methods. 
We're going to dive right in and discuss what is and what is not working in the world of list building and lead capture as we head into 2018. Judging by what I've seen, we're in a "change or die" market, where many marketers and entrepreneurs who were making waves just a few months ago are likely going to fall into the background, because the old ways of doing things just aren't cutting it anymore. 
Opt-in For What?
People are hip to the game. Go back a few years (before Clickfunnels, before "opt-in" was a household word), "opt-ins" were an incredible, fresh innovation. Now they are stale, spammy, and often an annoyance from a user-centered design perspective. One reason is that EVERY website is doing it. Used to be only a few hip blogs and websites utilized opt-in popups. Now you can't surf the web for more than 5 seconds without being prompted for an email address. 
I conducted a survey not too long ago, and the results were clear: most people, especially the college-age demographic (one of the biggest Internet spenders, mind you), HATE popup opt-ins. The prevailing logic in internet marketing is opt-ins are practically a necessity, and if you aren't using them, you are basically failing at life. Notice a pop-up opt-in on this website? None to be seen: that's because I actually respect my viewers and know that if they clicked on a link that leads to my website, that means they want a question answered or insight on something. They didn't come here just to click through a pop up.
From what I can see, a lot of blogs, marketers, and content creators are going to be left in the dust on this, but I'm calling it now: pop up opt-ins are going to be Internet History soon. They are a very shallow, aggressive, dopey way of trying to lead capture that doesn't sit right in this age of internet marketing, where CONNECTION IS KING. If you aren't establishing a connection with your target audience, you aren't going to survive long in the internet marketing world right now.
My advice? Ditch the popup opt-ins. There are 1001 better ways of connecting with prospective clients and customers. If the only way you can capture a lead is by throwing a pop up in someone's face, you're doing it wrong. Disclaimer: do pop up opt-ins still capture leads? Sure. If you're getting hundreds of fresh visitors to your blog every day and aren't ultra-spammy, you can definitely still make use of them. But this is an archaic method that's LONG overdue to be done away with, and every indicator I see is pointing toward a more user-centric Internet experience, and that means not shoving a popup in your visitor's face when they attempt to read your content. Logic.
Your List is No Longer Just About "Subscribers"
Still view your email list as just a bunch of "subscribers" to your newsletter? Drop that view immediately. Some content creators have already moved on from this outdated mindset, and for good reason. Used to be an email list was just that, a subscriber base that you could occasionally provide value to and pitch a product to. There's literally millions of people out there doing stuff like this, and the market becomes more oversaturated all the time, so good luck on that. What you should be focusing on is making your list your "club."
Let me explain.
Internet marketing right now is predicated on building a connection with your clients / customers / fans. If you don't have that trust, that connection, you don't have much. This is partly because the market is so saturated that only those with some kind of emotional connection to their customers stand out in the crowd, but it's also due to the changing nature of the Internet itself.
Years ago, the Internet was all about one-way communication. The Internet was in many ways a one-way street. Content and products were "shown" to prospective leads and viewers, and there wasn't much room for feedback. The owners of websites were mostly faceless, working in the background, completely obscure. This however is no longer the case. If you want to make any kind of impact, you have to have a following, people that trust you and are on board with your message.
Which means, your email list should be treated like a guest list of sorts. These are all members of your club, and they are here to build a connection with you, learn, grow, get something of value. It's not just your recipes or your workout videos that will get you leads anymore. You're almost expected to "make friends" – and I mean this in the most literal way possible. You should be on a first name basis with as many clients, connections, customers, and fans as humanly possible. Share your experiences, share your failures, let your fans in on your "behind-the-scenes" projects. They are your club members, your crew. Treat them as such. Provide tons of value and your crew won't let you down. This also doesn't mean you have to provide value solely through your email list, either. But if you want your emails to stand out, you have to evolve past sales pitches, webinar invites, and Mailchimp newsletter templates.
Social Media is a Lead Capture Machine
Without a doubt, it's easier to connect with people on social media than it is directly through email. And it's far easier than doing it with a typical website. So what does that tell you? Before you ever collect an email address, provide value and build your brand on social media.
Of course, there is a lot more to this than just setting up a Facebook and Instagram and using those pages as "faces" of your business. You have to provide value and communicate with your likers, subscribers, followers, and visitors. Yes, there are ways of capturing email leads with EVERY social media, but it's far more important to build your brand trust factor and authority first. In 2018 there is no substitute for a functioning, active social media page. Your website might get tons of traffic and answer specific questions that your target audience needs answered, and it may even capture cold leads, but if you don't have a "social" place where you can openly communicate with your customers and let them in your life, you're going to be working against the tide. Marketing trends all point toward social media being the driving factor in most businesses going forward. You could pretty much already say that if you are an entrepreneur or small business, your success literally hinges on whether or not you have a social media presence.
Tips on using social media for lead capture:
Facebook
Run a contest / giveaway that requires email address for entry

Provide a service for a few followers for free, but sign up is required

Occasional normal post informing that your website updates and exclusive offers are available to email subscribers.

Post that leads to lead capture page for something free.

Use a Facebook tab software like Tabfu to create a lead capture element right on Facebook.

Share your YouTube videos on your page, in videos mention subscribing to email list, place link in description.

Facebook live with your followers, provide value, end on cliffhanger and the rest of the info can only get if you subscribe to newsletter.

Use Facebook Messenger as a support channel, inform those with inquiries that they can also subscribe to your newsletter for updates.
Twitter
Use software to Direct Message new followers about your service / newsletter, prompt them to subscribe.

Share posts from your website that have a lead capture element on them.

Make regular posts about a service that you offer that can only be acquired through subscribing.

Use Twitter Cards to create email opt-ins right on Twitter.

Place a lead capture page as your website link in your description.
Instagram
Post a teaser to invite followers to sign-up for upcoming webinar.

Place a lead capture page as your website link in your description.

Run a Contest or Giveaway which requires email sign up to enter.

Make videos hyping up or alluding to your newsletter while doing other entertaining / vlog things. (i.e. "you guys would already know this if you are subscribed to my newsletter…")
LinkedIn
Should have a link to your website or lead capture in your description.

Write engaging posts that link back to your blog which has a lead capture.

Join groups and provide valuable feedback to questions. After providing value, mention, "I give away this kind of value to my list all the time. You can join *here* if you'd like."

Occasionally mention your growth / business successes, credit and acknowledge your followers / customers / clients, mention that you can subscribe and "join" in the success. 
YouTube
Every video can have a link that sends your viewers to an opt-in.

Video overlays can lead to opt-ins.

End your business-relevent videos by reminding viewers that they can subscribe to your mailing list for news and updates.

Make a video about your product or service which requires a sign up.

Make a video about the value you provide to everyone on your list and what they are missing out on.

Provide a link to your website or lead capture page on your profile links.

Contests and giveaways work here too.
You get the idea. Because social media is centered around engaging with real people and making a real connection, you should have no trouble asking your followers and fans to jump on your mailing list. If you show that you are providing value there, it's a no-brainer. Social media then becomes a powerful way of collecting leads and creating a true "following" that transcends social media and your website altogether, and that's what makes a real brand or business.
Remember, you want to "own" your customers. That sounds arrogant and a little strange, so let me explain. As long as your only way to connect with your fans is through, let's say, Facebook, you have a problem. That means if Facebook, for whatever reason, were to shut your page down, or to shut down completely as a business, you would be up a river with no boat. And don't think you are safe because you have your own website. I've seen plenty of people get on the wrong end of their hosting provider's wrath, and have had their entire website's stolen right out from under them. This can occur for any number of reasons, but that is not the point. What matters is, you want to build a brand that transcends Internet hot spots. Think about this: if your business or cashflow would be destroyed if your website blinked out of existence and if your Facebook page was flagged and closed, then you don't really have a business at all. You just know how to make money online. That's not a true brand or business. You want to be able to survive this kind of emergency situation.
In fact, it gets even deeper than that. If you create a real bond with your customers and clients, if you fell on hard times, you would want to be in a position where the people who you served might end up serving you. I've seen business owners and content creators fall on hard times, but because they establish a connection with their fans, they are able to recoup through the support network they created. That's the kind of business you want to build, and it all begins by harnessing the power of social media.
Video Rules All
I'm sure you've heard this already, but videos are the most effective communication tool on the web. It's proven they get more engagements, attract more attention, produce more conversions, and deliver messages clearer than any other form of media. So how do you harness that power to build you list?
The cornerstone of your video marketing should be YouTube, which, despite a few minor issues, is still the biggest name in the game. If you produce valuable content that people want to see, you'll get traffic and engagements. What you want to do is provide content on your list that is exclusive, yet complimentary to what you are giving away in your videos. You can ask for signups a number of ways with video, including overlays and placing links to capture pages in the description, but you can also bluntly mention this in your intro or outro. If you are delivering great content, there's no shame in mentioning your list.
Remember: you aren't building a list of "customers", you are building a team, a crew, a group of friends. These are people that rely on you for knowledge and value, but also trust you on an almost "friend" kind of level. Just be yourself, be honest about your intentions, and always strive to provide value. It's a win-win formula.

There are other techniques you can use with video to list build, however. Live video with YouTube has awesome SEO if you target long-tail keywords, so that can be utilized as an on-the-spot webinar of sorts. Just announce it and hype it up ahead of time. You can also run contests through YouTube, which are very effective in certain niches.
Don't underestimate the power of membership classes either. You could make a teaser to a membership series and in the sign up process you can also prompt them to receive updates. You could also start a vlog and tell your viewers they can get updates when your next video is coming out. Get creative, video is easily one of the most adaptable forms of media, so no doubt you can build your list with it.

Other List Building Techniques to Consider
If you are strictly a digital entrepreneur, you should still have a physical business card. However, simple contact information is not really going to turn any heads or get you noticed. Use your business card as a form of lead capture. The card should prompt them to contact you at the listed email address in order to receive updates. You can use this tactic on pamphlets and flyers as well. I've seen this technique work especially well on medical pamphlets in doctor offices.
Another prime way of building your list would have to be through personal apps. It is easier than ever to launch simple personal apps for your brand or business.Not only can you make money off of simple apps, you can drive traffic to your main website or even list-build with them. I will be releasing a video tutorial on this subject soon, because I've had massive success with this for clients over the past year. The app market, though quite saturated, is still somewhat in its "Wild West" phase. There's plenty of room there to get your piece of the pie and build your list with an app by including email opt-ins for updates, sign ups for webinars, links to your blog, and more.
There's also cross-promotion to consider. Don't be afraid to collaborate with other content creators to get your name out there and filter traffic to your blog or service. Reach out to another blogger or entrepreneur and ask to guest post on their website with an opt-in form for your list. Another excellent way of building your list is simply to make friends in the industry and ask them if they would like to be on your list. If you're giving out quality content, why wouldn't they want to be on your list? Think about that. If another marketer or content creator in your niche wouldn't want to be signed up for your list, chances are you're sending out spammy sales pitches and luke-warm branding. Marketers and bloggers are consumers too, never forget that.
Know any other great list building techniques? Feel free to drop them in the comments below. Here's to crushing 2018!