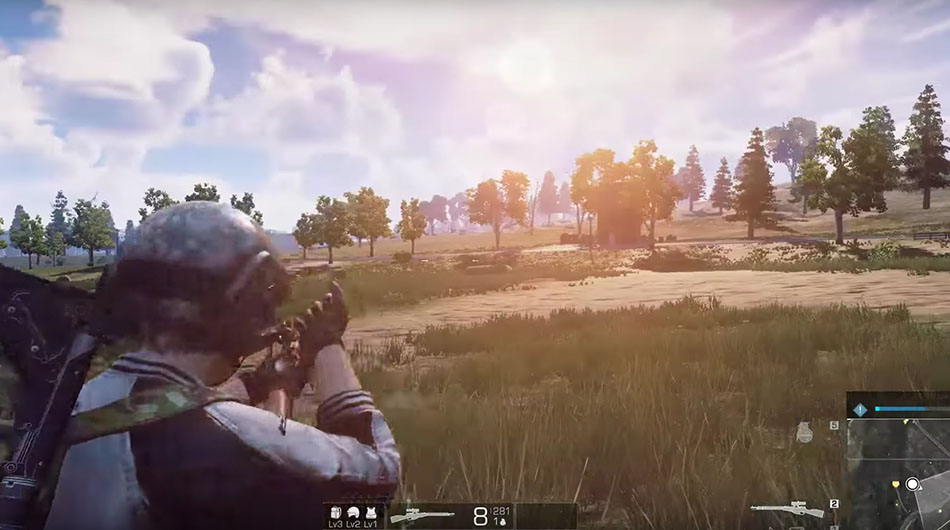 Ring of Elysium is the Real PUBG Killer
Formerly called Europa, Ring of Elysium is a novel multiplayer battle royale game developed by Chinese game publisher Tencent and if you are an avid fan of battle royale games like Player Unknown Battlegrounds and Fortnite, there is a good chance that you have crossed path with this game. The game is basically a PUBG clone, which is why so many players have been into the game. But, just how similar are the two games? Let's check this out.
What's the difference between Ring of Elysium and PUBG?
Even though ROE is a clone of PUGB, there are some fundamental differences which we hope to explore and bring to light in this write up.
Charges
ROE is Free, but region-locked. Like Fortnite Battle Royale, Ring of Elysium is completely free-to-play, which is one of the biggest differences between ROE and PUBG. The price tag was why many players moved over to Fortnite in the first place. Now that there's another close fitting, free, realistic battle royale game available on PC, PUBG fans should be tempted to at least give a shot at Ring of Elysium. Though ROE is free-to-play, the game is currently available in some regions and is only officially available in Indonesia and Thailand in its final testing stages. That doesn't mean you can't play it in other countries since players have found a way to download and play Ring of Elysium in English in countries outside of its designated region. The process requires some technical processes, but considering the length gamers can go to, it shouldn't be so difficult for those who are comfortable with computer programs.
Smaller player size
Loads of shooter games like PUBG, Fortnite, and Tencent's mobile hit Rules of Survival are known to have 100-player battles. Ring of Elysium snubs this standard by offering 60-player matches instead. A smaller player count helps make for quicker and faster matchmaking, as players won't have to wait as long for the lobby to load up with enough players, even if some may be robots. On the flip side, less players means less opponents on the battlefield, and given the size of the ROE simulated island, finding opponents may take a bit longer and more difficult depending on where you land.
Action entry
Players also do not parachute onto the island in Ring of Elysium like they do in PUBG. ROE let players glide their way down to the ground instead. There is also no open waiting area at the start of a match in Ring of Elysium. Players simply spawn into the cargo plane while the lobby fills up.
Novel weather effects
Ring of Elysium prides itself on having dynamic weather effects as well as a day and night cycle. This features are not available in PUBG as Ring of Elysium changing weather conditions helps to keep players alert. Clear skies can easily turn to storm clouds in ROE, creating a realistic yet fantastic environment where the climate changes over time. Weather effects used to be available in PUBG as well, but was later removed during the PC 1.0 update, most likely due to performance issues caused by weather elements like fog and rain.
Change your style- up your game
Permanent clothing unlocks are available for your character in both PUBG and Ring of Elysium. However, ROE ups the game by offering multiple options for temporarily unlocking clothing items as well, meaning players can rent clothes for a limited time. ROE features 3-day, 7-day, and 30-day clothing unlocks alongside permanent unlocks for their Character.
If you have had constraints with playing PUBG, look no further your dream game is here.
Ring of Elysium is Competition For PUBG, Not Fortnite
There's no question that there is some overlap between PUBG players and Fortnite players. But it is certainly clear that the "realistic battle royale" theme is appealing for certain players. The slower gameplay, focus on weapon mechanics, and more "realistic" style graphics attract a certain kind of player looking for something less "arcade" style and more gritty.
This is where Ring of Elysium comes in. There can be no doubt that it is a stylish PUBG clone, and isn't really trying to compete with or take anything away from Fortnite. From the looks of things, it has no interest in competing with its complex building mechanics, fast-paced gameplay, and goofy atmosphere. It's trying to go the serious route, and this is what makes it a great contender.
In order for the "realistic" style of Battle Royale games to grow and evolve, there needs to be variety and competition. Ever since PUBG came out, it's really been standing alone as the reigning king of realistic BR games. H1Z1, however influential it may have been, was never really a contender in this fight. The player base of PUBG is easily ten times the size of H1Z1, being one of the most popular modern games right now.
However, I think even PUBG diehards can admit that PUBG has a plethora of flaws: bland environments, many glitches, rampant hacking, somewhat uninspiring UI and loot system, and it's very poorly optimized. In short, it's popular more for its mechanics and novelty, not because it's actually a polished, decent game. The situation is ideal for another, better, game to swoop in and steal PUBG's glory, and Elysium could very well be that game.
While Ring of Elysium is still in its infancy, the framework of what is there looks extremely promising, especially considering it's basically only in closed Beta.
Will Elysium strike its own path and add to the realistic BR formula? It's hard to say at this point. What we can tell from the initial gameplay is that Elysium keeps the realistic style of games like PUBG and Tarkov, while adding a bit of color and pop to the textures and character models. There can be no question that Elysium is a more attractive, organic looking game than PUBG already. What will really make Elysium a winner is if it refines its vehicle physics and retains and expands upon the concept of a dynamic battlefield.
Many of the content creators for PUBG lamented that they did away with the rain weather conditions, which added a dimension to the gameplay. I think if Elysium wants to be a serious contender for adding more to the typical BR experience, weather conditions and battlefield effects are going to be a necessary component. Part of what makes Fortnite special is the changing dynamic between night and day. Forcing a player's hand by creating dust clouds or pouring rain that obscures line of sight fosters difference in every fight.
While it remains to be seen if Elysium can crawl out of beta and release all over the world, so far it's looking like the one game that will outshine PUBG, as their developers seem to be lagging far behind in terms of what their community wants to see in order to keep the game interesting. If Elysium releases a more polished PUBG with more weapons, less glitches, less hacking, and more stability, that alone could signal the end of PUBG. We'll be keeping a close eye in the coming months to see if this game has what it takes to take the BR throne.